Lazerhawk 2017 release Dream Rider was a journey in the evolution of the illustration.  The overall look and feel we envisioned was a high speed vehicle creating the dream state environment as it travels.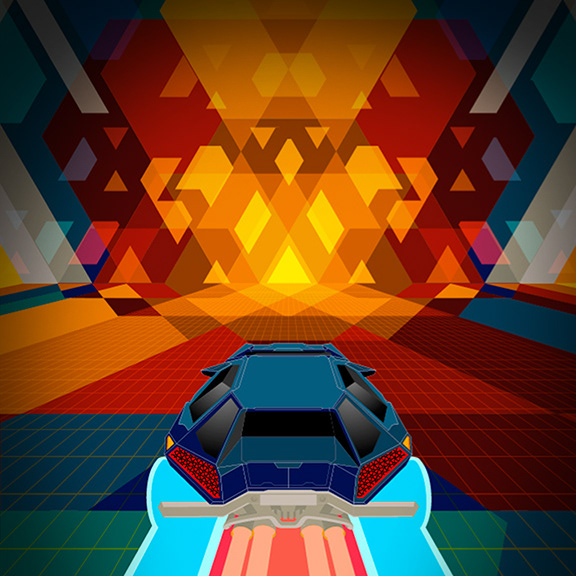 My first composition shows an original vehicle design traveling into the distance of geometry.  
This seemed less impactful as the vehicle was traveling away from the viewer...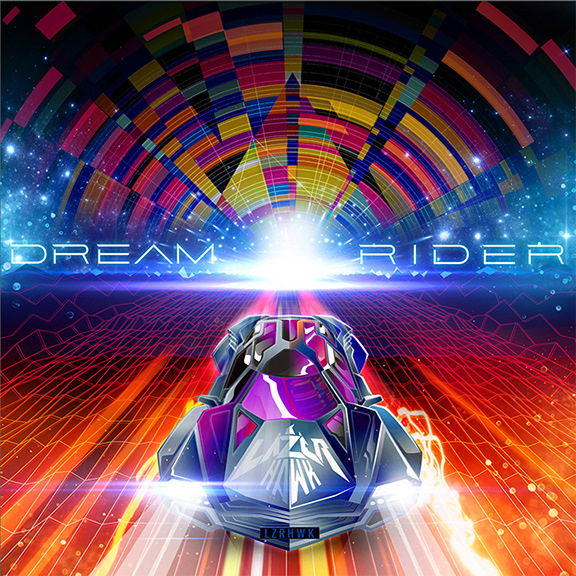 Once we established the primary content of the vehicle approaching we moved forward with developing more of an original vehicle design and background elements.
At this stage the vehicle and the background content became too complex. 
The graphics were vibrating too much and we lost the typography.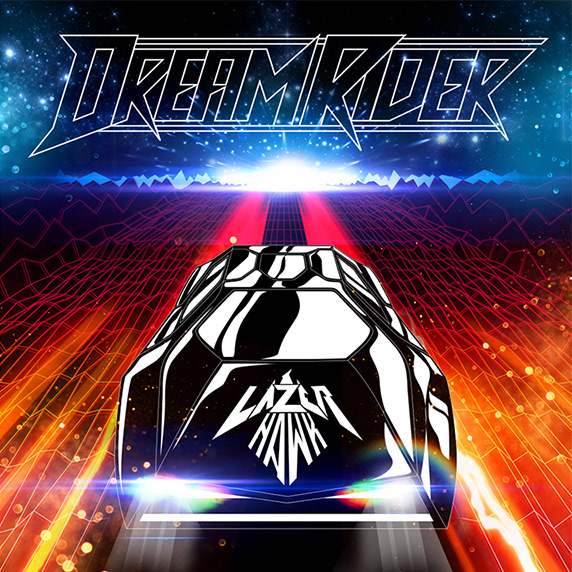 Here we have a more refined look which met what was envisioned. 
More of a futuristic retro feel with bold type and a simple vehicle.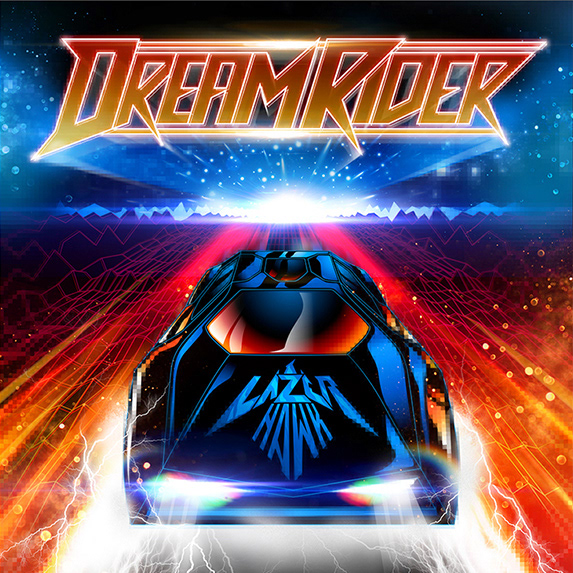 The final illustration and album cover.